SMSC Gallery
Spiritual
Explore beliefs and experience; respect faiths, feelings and values; enjoy learning about oneself, others and the surrounding world; use imagination and creativity; reflect.
Moral
Recognise right and wrong; respect the law; understand consequences; investigate moral and ethical issues; offer reasoned views
Social
Use a range of social skills; participate in the local community; appreciate diverse viewpoints; participate, volunteer and cooperate; resolve conflict; engage with the 'British values' of democracy, the rule of law, liberty, respect and tolerance.
Cultural
Appreciate cultural influences; appreciate the role of Britain's parliamentary system; participate in cultural opportunities; understand, accept, respect and celebrate diversity.
Remembrance Day 2021
Some of our pupils attended the remembrance service at Dewsbury Town Hall.
Black History Month 2021
We have had a fantastic afternoon showcasing our Black History Month projects to the Parents and Carers. We are extremely proud of the work our children produced.
Children in Need 2020
We celebrated and raised money for Children in Need by coming to school in non-uniform.
Diwali 2020
We celebrated Diwali throughout the whole school, we enjoyed creating fantastic pieces of writing, creating beautiful art and baking and tasting delicious Diwali food. We then had an assembly at the end of the week to celebrate our achievements.
Remembrance Day 2020 Video
Black History Month 2020
All across school we worked hard to celebrate Black History Month. We created fantastic pieces of writing, beautiful art work and baked tasty treats. To top it all off, we even had a special message sent to us by Beverly Knight!
Sports Relief 2020
What a fantastic whole school event. We walked one mile to raise money for a good cause as well as raising awareness for a balanced, healthy lifestyle.
Celebrating Martin Luther King Day
Children at Carlton marked this historic day by participating in workshops carried out in each class. Skills such as computer research, debate,art,creative speech writing and poetry were celebrated during our whole school assembly.
Children were reminded of the values Martin Luther King spoke about; democracy,equality,human rights,respect and the right of freedom. We were amazed with the wonderful contributions children made and concluded that Martin Luther King 'Had a Dream', we too Dream Aspire and Achieve whilst upholding our Carlton Values.
Remembrance Day 2019
Reception children visited the Dewsbury Minister to take participate in the Remembrance Day Memorial. Our children were very respectful in remembering the Soldiers who had lost their life fighting in WW1
Understanding Values
The children at Carlton are working hard to learn our School values. These are respect, perseverance, equality, honesty, kindness, collaboration, achievement and responsibility.
Stammer Awareness
All the children across school took part in Stammer Awareness Week. They played powerful games and wrote fantastic poems to raise awareness and show understanding of how it feels to live with a stammer. Children commented during some of the games that they felt "sad when I tried to speak because I just wanted to talk."
Diwali- Respecting All Faiths
At Carlton we welcome and celebrate all faiths and the festivals and celebrations that take place throughout the year. The children recently enjoyed learning about the Hindu faith and the Diwali the festival of light.
Harvest Appeal 2019
During Harvest time, the Carlton Community come together and collect food that we can donate to Food Banks and help provide nutritious food for people who struggle. Harvest is a very rewarding time for Carlton school.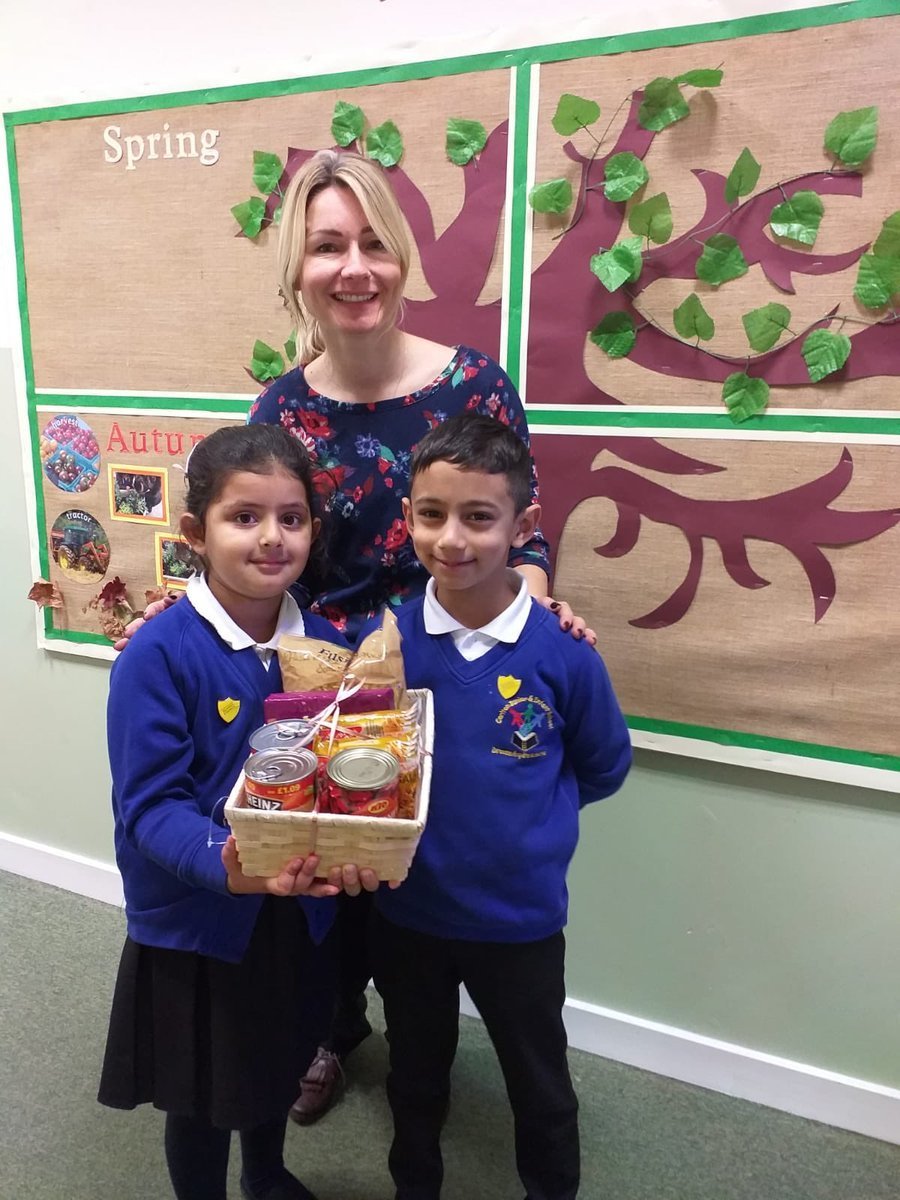 Raising Money for Forget Me Not
Raising money for Charity is important to us all at Carlton, so we would like to say a huge well done to everyone who took part in the sponsored mile walk for Forget Me Not children's charity. Working together raised enough money to provide a family with three sessions in a hydrotherapy pool.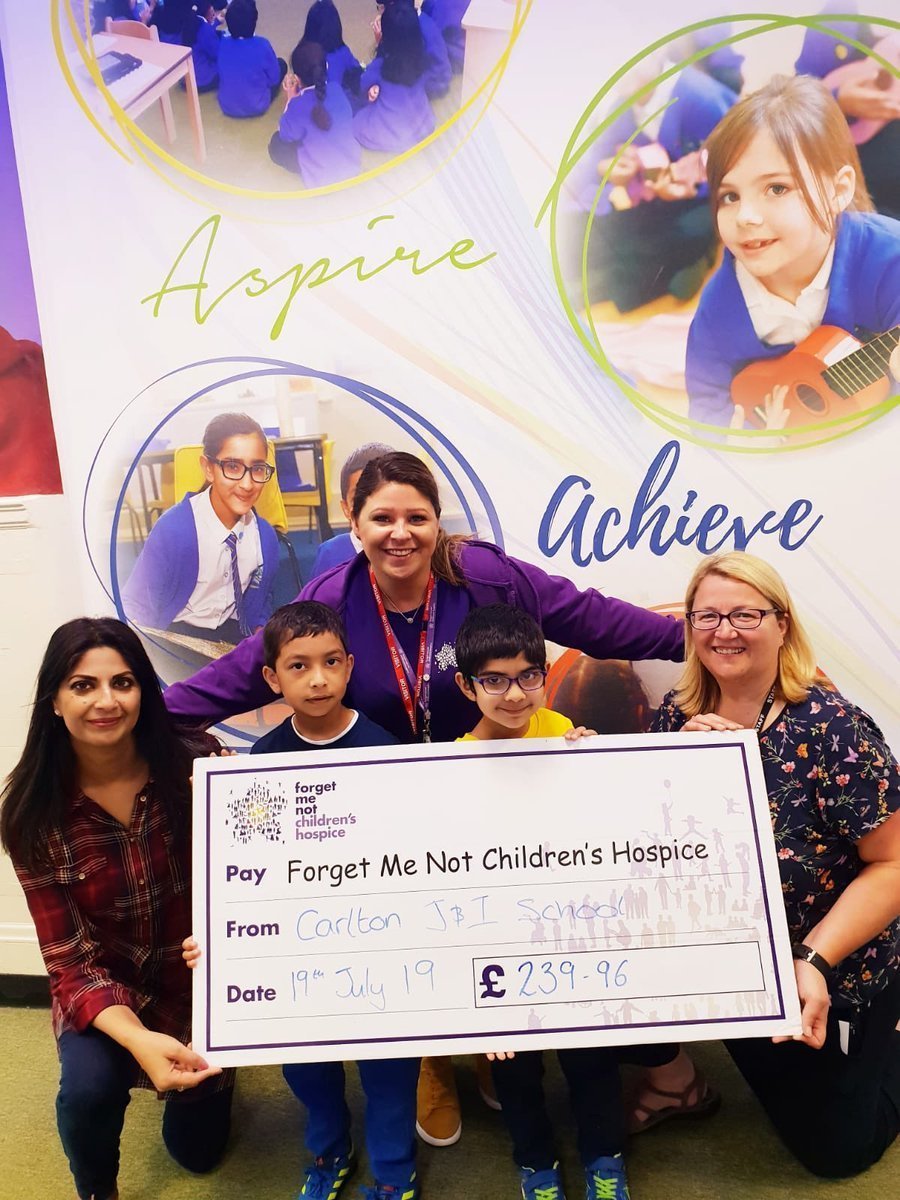 Horizons Mural
The staff and children at Carlton Junior School have portrayed their ethos, values and diversity through an amazing mural. Congratulations to all those involved.
KS1 Graduation
We strive to celebrate all our children's successes at Carlton. KS1 graduation is a very special time for us where we celebrate the Year 2 children's at Carlton so far and celebrate their move into KS2