Useful Contacts
If you have any concerns or you ever feel worried we are here to safeguard you, so please come and speak to us. Below are some numbers you may also find useful to help keep you safe.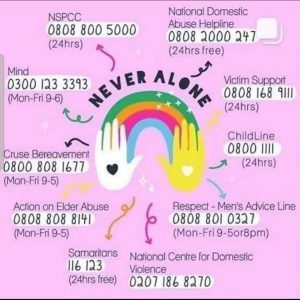 Pennine Domestic Violence Group
PDVG is a registered charity that provides support, advice, information and safe accommodation to anyone affected by or experiencing domestic abuse.
08000527222 – 24 hour helpline
Kirklees Rape and Sexual Abuse Centre
KASAC are here to listen, to believe you without judgement and can offer support and advice to victim-survivors, family members, friends and partners, as well as signposting and referring to other appropriate services.
01484450040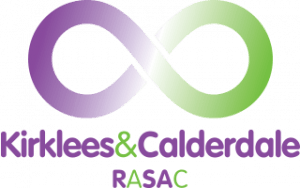 Woman's Centre
Women Centered Working is an initiative to encourage the design and delivery of more effective services for women facing multiple disadvantages.
01484450866

National DV Helpline
As a woman fleeing domestic abuse, you may want to access specialist refuge accommodation. The Helpline can help you find a refuge vacancy for you and your children.
08082000247
Andy's Man Club
Andy's Man Club is a real, non-judgmental, talking group for men.
They meet every Monday and these are your nearest ones:
Dewsbury: Union House WF13 1AS
Huddersfield: Huddersfield Fire Station, Community Room, Outcote Bank, Huddersfield, HD1 2JT
Wakefield: 5A Cheapside WF1 2SD